If you sit too much, you are risking your health and this is no joke at all :
People who tend to sit constantly for a longer period of time go through health issues like heart diseases, diabetes and have a risk of dying early. Moreover, if you sit for a longer duration, you barely burn calories and thus, it links to gaining weight as well as obesity.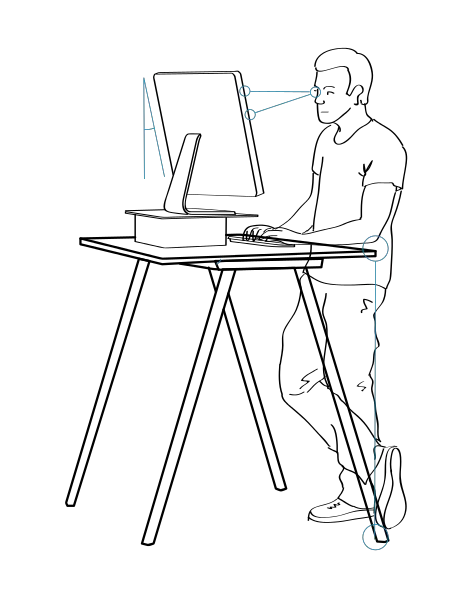 ©Angus McIntyre/wikimedia
Most of the office workers go through this problem because they are expected to sit down for most of the time in a day. Therefore, the concept of a standing desk has been introduced after understanding its various benefits.
All you need to know about a standing desk:
A standing desk is nothing but a stand-up desk that lets you work comfortably while standing. You are not provided with any chair to sit and work, when you have a standing desk to work on. There are several versions of such a desk and they are adjustable. The height of the desk can be changed so that if the workers are tired of standing for a longer time, he can adjust the desk, grab a chair, sit and continue with his work, only to stand again after a few minutes.
This is what a height-adjustable or sit-stand desk is all about!
Even though there has not been a lot of research on such desks, it has been proven that if you use a standing desk, you observe impressive health benefits leading to increased productivity at work.
If you use such desks, the one thing you enjoy is staying away from going through harmful effects of sitting constantly for several hours.