How to Watch / View Whatsapp Status Anonymously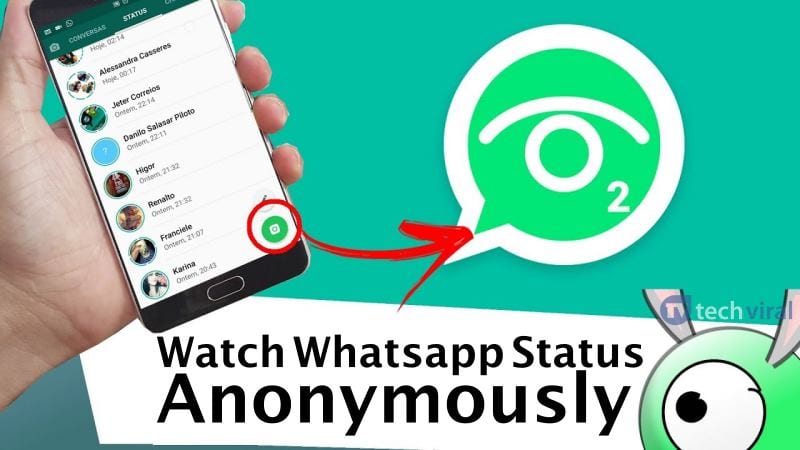 Do you know its quite possible to watch and view whatsapp status uploaded by your friends steathly? In this post we will look at the method to
Watch Whatsapp Status Anonymously either using file explorer method or using the rooted android method by which you can secretly read someone's status. So have a look at complete guide discussed below to proceed.
Here in this article, we have written about the settings through which the user could be able to see the Whatsapp status anonymously. If you are interested to know about the method how to attain this over to the WhatsApp then please go on reading this post until the end. So let's get started with the method now!
Steps to Watch Whatsapp Status Anonymously:
#1 There are two different ways of getting this done, firstly we will be telling you about the file explorer method . You know that each and everything that you see on the WhatsApp or any other app is saved to the storage of the device. For the Whatsapp status too this is true and you could locate the status media in your storage easily. The thing is that the media from the status is not shown inside the file browsers, these all are hidden. To unlock the files from the hidden view you just have to download and install the ES file explorer first. Inside the settings of this file explorer switch on the Show Hidden Files option. After making this changes to the explorer's head to the location where your WhatsApp files are stored. This is simply the folder named
Whatsapp in your storage. Inside this folder access the Status folder, you could be able to look for the status files inside there. The media for the status of the WhatsApp would be there and you shall be able to view then anonymously without the user being getting about it.
The flaw of using this method is that the all of the statuses from the WhatsApp are not updated in real-time and many of the statuses from the media will not be available there inside the folder.
#2 This is the second status checking method for the WhatsApp while remaining anonymous, and this method requires you to have the root access to the device. If you have the root access then please install the Xposed Installer on your device and then using this app install the module named Whatsapp Extensions on your device. Reboot your device after installing this module and then open up the module. Through using the options inside the module look for the Read Receipts module and then turn it off. Move to the Whatsapp and then you can start to view any of the status media over there and you will remain always anonymous.
This would make it sure that what you are viewing is not identified by the friends. Do note that you could anytime change or revert the second method from the list and hence gain the visibility over the WhatsApp.