Crocodile found walking Melbourne street on Christmas Day - Pets - Heroslodge
Heroslodge Forum / Pets / Crocodile found walking Melbourne street on Christmas Day (1 Post | 157 Views)
Crocodile found walking Melbourne street on Christmas Day / Turtle with two heads spotted in Florida / Study Reveals That Ancient Whales Had Razor Sharp Teeth /
Crocodile found walking Melbourne street on Christmas Day by Noblex: 12:01 pm On Dec 27, 2017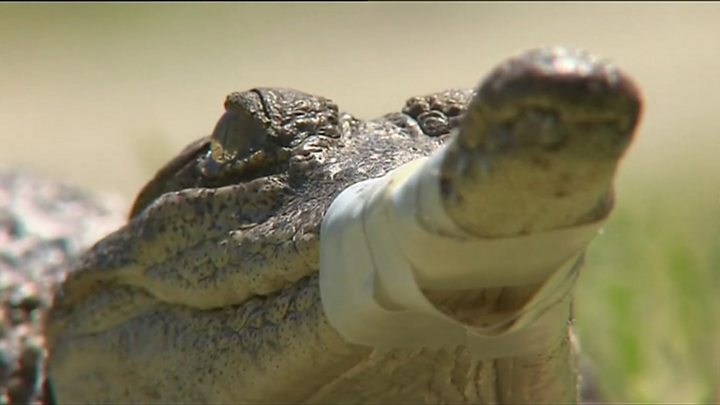 Australian police are looking for the owner of a small crocodile found wandering the streets of Melbourne on Christmas Day. Locals taking an evening stroll stumbled across the reptile outside a suburban business. Victoria Police said they were initially sceptical and went to the scene expecting to find a large lizard. Instead they found a 1m (3.2ft) long freshwater crocodile "sitting quietly on the footpath".
Snake catcher Mark Pelley was called on to handle the unusual Christmas find in the suburb of Heidelberg Heights. He said police called him that night saying: "There's a crocodile walking the streets and it's currently outside a medical centre."
The crocodile attempted to scamper off into the bushes but was caught by its tail and is now in the care of state wildlife authorities.
(1) (Reply)
My Dog and I / 100 million years old spiders with SCORPION tails found in amber / Scientific Study Reveals That Dogs are smarter than Cats /
Viewing this topic: 1 guest viewing this topic
(
Go Up
)