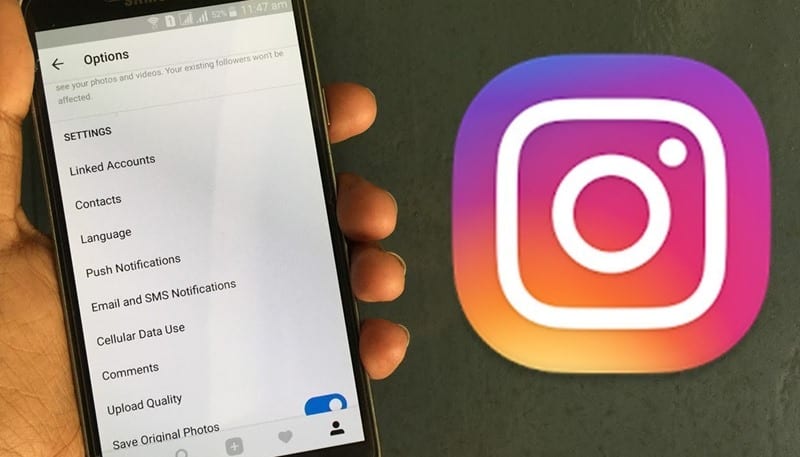 Instagram is the open type of social media in which the users could send the connection requests to anyone on the network. This makes it possible to create the connection between the people while on the other hand lot of notifications tends to arise over the device. On Android, if you are using this Instagram service then it is possible that you would face the rush of notifications. This could be annoying to have so many notifications from anonymous users which you just do not wish to see. People would likely to find us the way to stop the notifications from appearing on the device, in other words, you have the way to stop the Instagram from sending the notifications. To help out the users block the Instagram notifications we have written about the way/method in this post. We would be explaining you about the method completely, remain slicked to the page and read it whole up to the end! As in this method, you will be stopping all the annoying notifications of Instagram that hits your android screen again and again and you get disturbed. So easily stop them and just relax from this notification that to using the simple method that we are discussing just right below. So have a look at complete guide discussed below to proceed.
Steps to Stop Instagram from Sending you Constant Notifications
#1 First of all go to the Instagram and then log on to your account. Using your account go to the profile and then head to the settings inside it. You could use the Settings icon for the same, this is placed on the top right of the screen.
#2 Now once you have reached this page on the Instagram, you have the ability to make the changes to the notifications for all of the aspects. For all kind of activities on the Instagram, you have the options to individually set the notifications on or off. Use this option according to your wish.
#3 Scroll to the bottom of the page and set the notifications for everything you wish to see while stop for everything else. This is as convenient as turning on the Bluetooth using the toggle buttons.
#4 Now after making the changes to the notifications go back to the settings page and there select Email and SMS Notification Settings. Again in this settings make the changes by turning off the toggle. And by this now the annoying notifications will get stop and you can easily enjoy the silent screen free from any toggle notifications on your smartphone screen.