Afghanistan mourns after ambulance bomb kills more than 100 - Events - Heroslodge
Heroslodge Forum / Events / Afghanistan mourns after ambulance bomb kills more than 100 (1 Post | 100 Views)
Bishop Oyedepo's Wife celebrate 35th wedding anniversary / Prince Philip Poses for New Portrait🖼 at Age 96 / Taylor Swift & Joe Alwyn's Relationship is 'Built On Mutual Trust' /
Afghanistan mourns after ambulance bomb kills more than 100 by Noblex: 2:10 am On Jan 29
[b]Afghanistan mourns after ambulance bomb kills more than 100[b]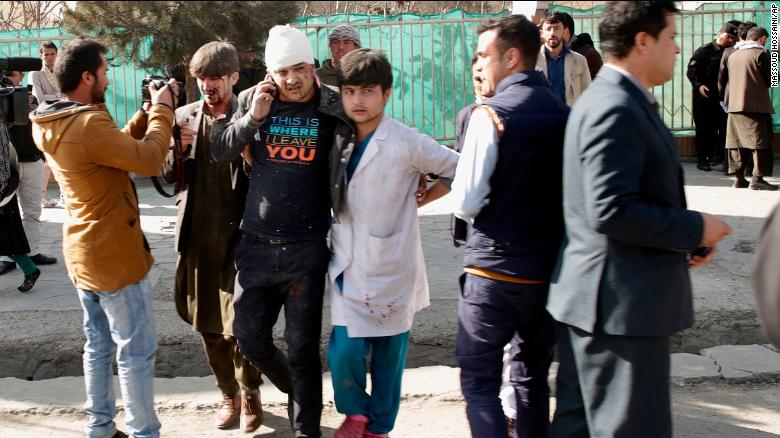 As Afghanistan mourned another deadly attack Sunday -- one that raises questions about the potential for stability in the region -- a top American general says US victory in Afghanistan is still a possibility. The Afghan government declared a national day of mourning after an ambulance packed with explosives blew up in a crowded street in the capital of Kabul, killing 103 people.
The Taliban claimed responsibility for the Saturday attack, which injured 235 people, including 30 police officers, Kabul police chief Basir Mojahid said. It comes a week after militants stormed a Kabul hotel and killed scores in a 12-hour standoff.
Flags were flown at half-staff nationwide after the latest attack. The government set aside Monday as a public holiday and Tuesday as a day of prayer for the victims, according to presidential spokesman Shah Hussain Murtazawi. Police identified the attacker at a second checkpoint, Rahimi said, but couldn't stop him before he detonated the explosives in a central area near the old Interior Ministry building, a hospital and diplomatic buildings.
(1) (Reply)
Afghanistan mourns after ambulance bomb kills more than 100 / Event Internet advertising Agency in Nigeria / Archaeologists discover three ancient tombs in Egypt /
Viewing this topic: 1 guest viewing this topic
(
Go Up
)