[code][code][code][code][code]
How to Increase Audio Quality on Any Android SmartPhone
Are you experiencing low quality audio sound or low volume on your Android smartphone whenever you play music or video? If Yes, this post is for you. Here in this post, we are going to show you how you can improve that audio sound of your Android Smartphone with just a simple mod.
How to Increase Audio Quality on Any Android SmartPhone
Audio is one of the major factors that decide the quality of Any smartphone. The users of Android those who lack the quality audio flow from the speakers or earphones would be always looking some way or to tweak it up. This is something which is indeed greatly required for grasping the realistic tones. Fortunately, the Android users have the capability by which they could tweak or increase the audio quality of their device easily.
1. Download a Music App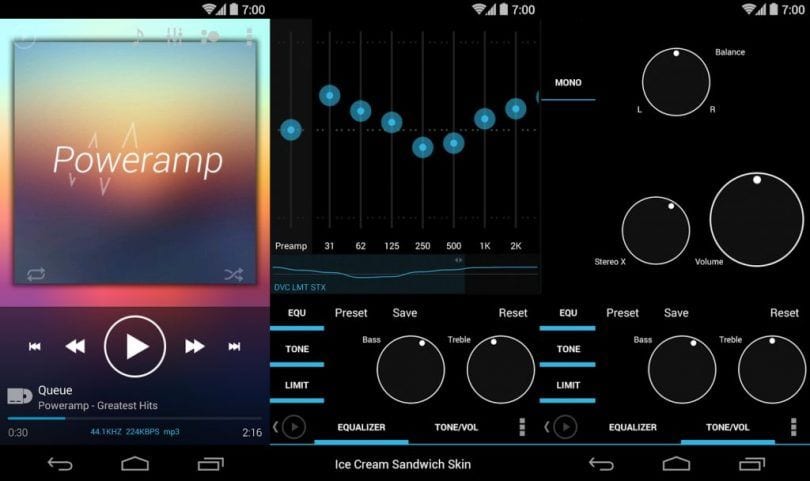 Well, there are lots of third-party music apps available on Android's Google Play Store. These music apps claim to improve your audio listening experience. You can user Poweramp or Playerpro to tweak your Android's audio a little bit. You can also use this apps to create custom presets, bass boost and more.
Even, Poweramp offers a 10-band RQ for serious tuning. However, you need to purchase a premium version to access all the best features of Poweramp Music Player.
2. Using Dolby Atmos Surround

Well, you can enjoy the Dolby Atmos surround sound technology on your own Android device. However, you need to have a rooted Android smartphone. So, let's follow the installation guide.
Step 1. First of all, download and install Dolby Atmos Surround ZIP file on your Android smartphone
https://drive.google.com/file/d/0B4XgiaYb6sSTcGZSQmxTT3M1Z0E/view]from here.

Step 2. Now, you need to enter the Recovery mode. For that, you need to press and hold the Power + Volume Up + Home Button on your Android device.
Step 3. Once on Recovery mode, you need to tap on the Install button as shown in the screenshot.
Step 4. Now you need to locate the Dolby Atmos Surround ZIP file on your Android device.
Step 5. Flash the zip file and wait for few seconds until your recovery mode flashes it. Once, done tap on Reboot System" to restart your device.
That's it, you are done! Now you need to open your App drawer and then open the Dolby Audio app and you can make several time of sound settings there. The app will enhance the sound quality of Android for sure.