Learn the step by step guide on How to Disable Protected View in Microsoft Word with the help of the post below.
Microsoft have implemented one really nice security feature inside the Office Word. This is called the Protected View feature which is like a security container that prevents from any virus, malware etc that the downloaded documents may retain. This feature is meant especially for the safety of the user device from malware and virus, focusing the downloaded documents as their source. Every time when the user downloads and opens the document file in Word, the Protected View becomes active. So have you been wondering on how to get past this protect view, this post is for you.
How to Disable Protected View in Microsoft Office
#1 The first step to this method of Disabling protected view in the Word is undoubted to open the Microsoft Word. Note that we are going to describe this method which is all according to the latest Word software. As the whole view and the options are altered in the previous app versions so it could be difficult to follow this method. Try to update the Word to its latest version instead.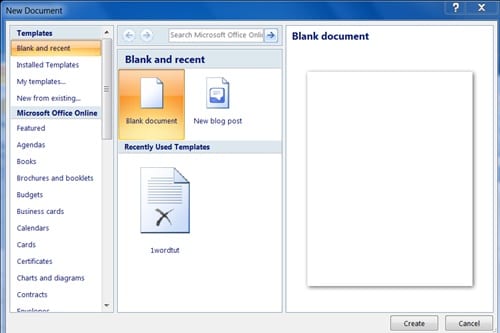 #2 Choose the blank page to create a
new document and thereafter click on the File menu . Inside the file menu, op proves that will appear as the left bar slide, click the Options that are listed at the bottom.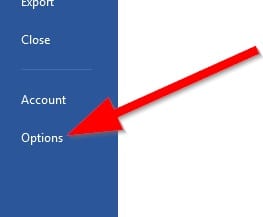 #3 In the options panel that appears, you will have to go to the Trust Center window. It can be simply accessed through the option Trust Center again placed at the bottom of the left sidebar.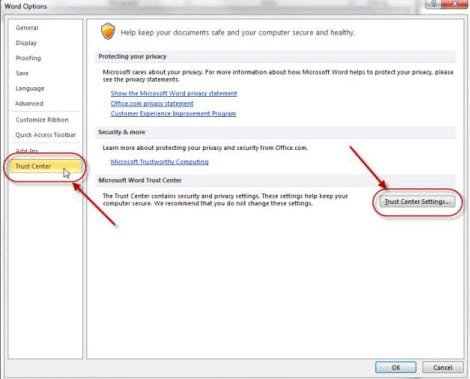 #4 Look for the Trust Center Settings button on the screen that appears and clicks on it. You will be taken to the next window. On the next window, you could find the Protected View option which is all related to the Protected view mode of Word. Just click on it!
#5 Deselect every check box on the screen that you reached after the above step. This will fully disable the Protected View feature in the Microsoft Word. In case if you ever wish to enable this feature again then select all the three check boxes on the same screen!
And that's it you are done with disabling protected view on office word. Don't forget to share.