Diezani looted fund can be used for infrastructural development of a County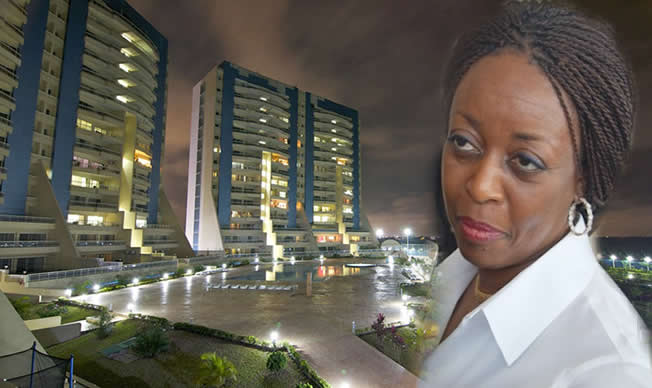 The Buhari Media Support Group on Thursday in Abuja, said the stolen funds traced to former Petroleum Minister, Mrs Diezani Alison-Madueke, could fund infrastructure development in the country.
Specifically, the group said in a statement by its Chairman, Mr Austin Braimoh and Secretary, Mr Cassidy Madueke, that government could build six world-class airports in each geopolitical zone with part of the funds. It said that the recovered loot was also enough to have funded agricultural projects that would have generated employment for Nigerian youths.
It added that the N47.2bn and $487.5m in cash and property traced to Alison-Madueke by the Economic and Financial Crimes Commission were also enough to complete the Lagos-Kano and Lagos-Calabar rail lines.
The group called on Nigerians to join hands to condemn the massive looting of the nation ' s treasury by officials of previous administrations .
It expressed the belief that the loot traced to the former minister was a " far cry '' from what she and others in the past governments pilfered from the national treasury .
According to it , these monies stashed in foreign accounts forced the Nigerian economy to suffer instant depression.
The group recalled that Madueke and her associates , including Mr Kola Aluko , Jide Omokore , were currently being tried by the US government for allegedly laundering over $ 1.7 bn.
It urged Nigerians to have a collective resolve to fight what it described as "psychotic and mindless '' type of looting exhibited by indicted government officials in their days in government .
This , it said , could halt the craving to loot public treasury by government officials .
The group reminded Nigerians that though the fight against corruption was the foremost policy thrust of President Muhammadu Buhari ' s administration , " the fight might not attain maximum result unless Nigerians willingly resolve to join in it ''