Diego Costa is difficult for even Morata to replace, says Frank Lampard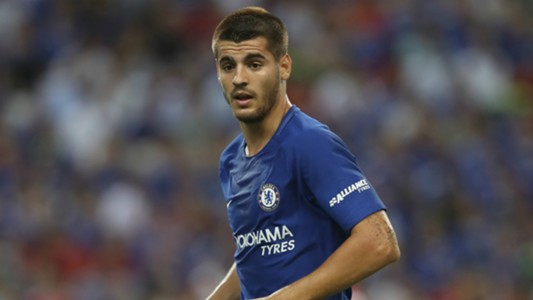 Frank Lampard thinks Chelsea striker Diego Costa has proven that he is one of the best target men in the world while at Chelsea and suspects Alvaro Morata may find it difficult to replace him.
Costa is expected to leave Chelsea for Atletico Madrid in the coming weeks after falling out with coach Antonio Conte, despite the pair working together to secure the Premier League title last season.
Morata has since joined Chelsea in a £68 million move from Real Madrid but Lampard thinks that Costa's absence may still be felt, despite the huge investment.
"I am a big fan of Diego Costa, I don't underrate him and I don't think any Chelsea fans do," Said Lampard, who now works as a football expert at BT Sport.
"I think Costa was popular there because of the all-round striker he is, he is up there with the best in the world in terms of being a big target man.
"He can be a target, run the line and he can also score goals. He can be a consistent problem for any defender. He is not easy to replace, I don't think replace someone exactly in his mould but in Morata, I think they have a young player with great movement.