Photos: Pastor Adeboye Visits Buhari in London - Politics - Heroslodge
Heroslodge Forum / Politics / Photos: Pastor Adeboye Visits Buhari in London (1 Post | 194 Views)
BREAKING: Kwara confirms Lassa fever case / Freed Chibok Girls Reunited With Parents / 10-Year-Old Strapped With IED Dies In Borno /
Photos: Pastor Adeboye Visits Buhari in London by Noblex: 3:38 am On Aug 19, 2017
Pastor Adeboye Visits Buhari In London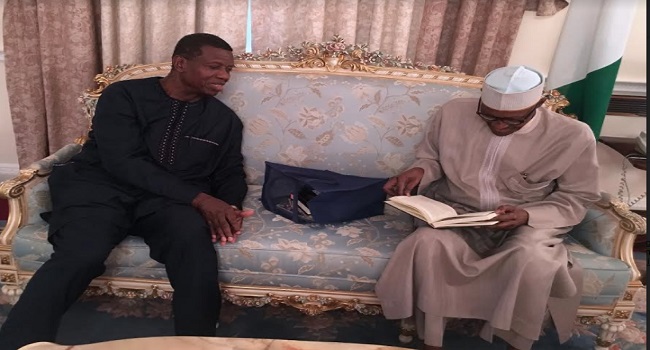 The General Overseer of the Redeemed Christian Church of God, Pastor Enoch Adeboye, has visited President Muhammadu Buhari at the Abuja House in London. Pastor Adeboye joins the long list of dignitaries that have visited the President since he left for London on medical vacation more than 100 days ago.
The picture released by the State House shows Pastor Adeboye showing President Buhari a book which is assumed to be the one written by 40 authors in the clergyman's honor and recently launched at the Redeemed Camp in Lagos.
Buhari wrote, "I thank Pastor Adeboye for visiting today, and for his prayers and good wishes. May God continue to bless him and his work."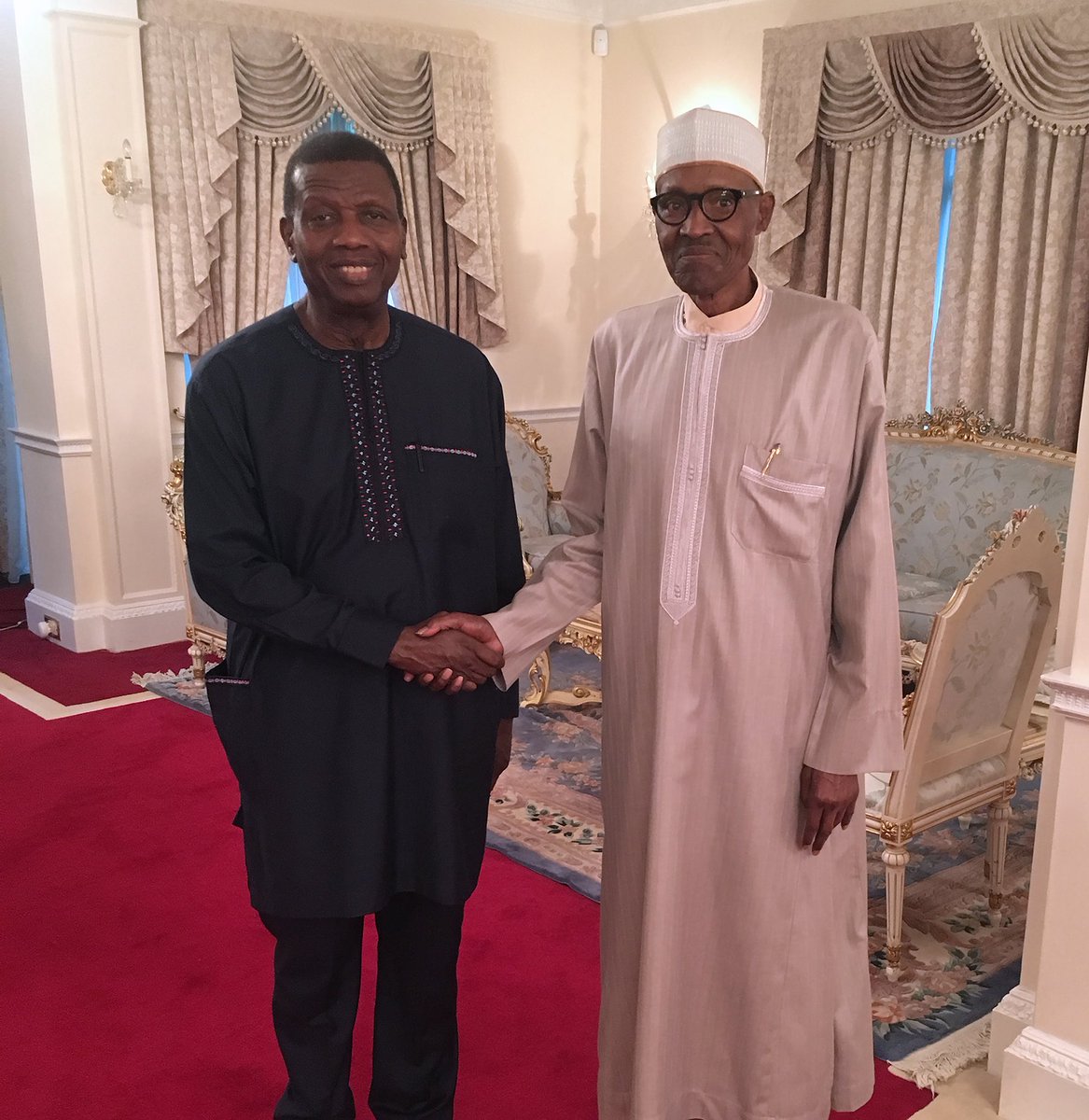 (1) (Reply)
join the illuminati Brotherhood-south africa-usa-kenya-zambia-swaziland-sudan call Dr mark +2349061232079 / Woman raises the alarm as son disappears from police cell after paying N60,000 for bail / Hundreds Killed In Sierra Leone Mudslide : Report /
Viewing this topic: 1 guest viewing this topic
(
Go Up
)