Uefa Champions League Group Stage Draw For 2017-2018 Season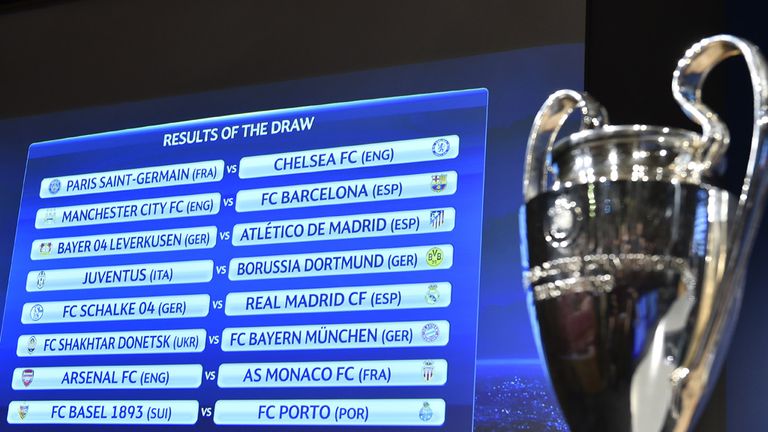 Oh Yes its official again the Uefa Champions League Group Stage Team has been drawn. Chelsea, Man City, Man Utd, Tottenham, Liverpool and Celtic have now find out their Champions League group stage opponents.
The official draw for the UEFA Champions League group stages has just finished in Monaco. And here we have the right groups. The toughest of them might just be Group H which features Real Madrid, BVB and Tottenham. Interestingly, we also have matchups between Juventus and Barcelona, PSG and Bayern Munich.
GROUPS CONFIRMED
Group A: Benfica, Man Utd, Basel, CSKA Moscow
Group B: Bayern Munich, Paris Saint-Germain, Anderlecht, Celtic
Group C: Chelsea, Atletico Madrid, Roma, Qarabag
Group D: Juventus, Barcelona, Olympiakos, Sporting
Group E: Spartak Moscow, Sevilla, Liverpool, Maribor
Group F: Shakhtar Donetsk, Man City, Napoli, Feyenoord
Group G: Monaco, Porto, Besiktas, RB Leipzig
Group H: Real Madrid, Borussia Dortmund, Tottenham, Apoel.