France Ligue 1 goes Social as Neymar Jnr storms fashion week - Sports - Heroslodge
Heroslodge Forum / Sports / France Ligue 1 goes Social as Neymar Jnr storms fashion week (1 Post | 37 Views)
Africa to bid for 2025 World Athletics Championships / Naijabet. win upto 25 million Naira per betslip / Naijagaming pays your winnings in less than 24 hrs /
France Ligue 1 goes Social as Neymar Jnr storms fashion week by Noblex: 12:33 pm On Oct 02
Neymar storms fashion week - Ligue 1 goes social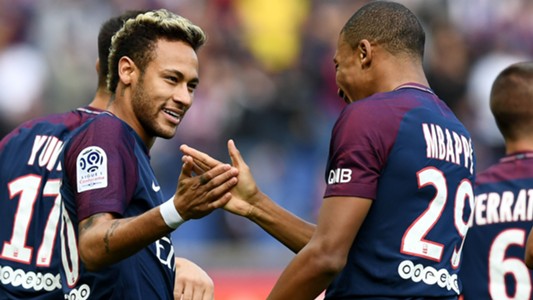 Neymar is the hottest name in France at the moment, so it was only natural that he was one of the biggest movers and shakers at Paris Fashion Week, which has been ongoing for women's clothing in recent days.
The Brazilian is the face that everyone wants to be associated with their brand and as such has been highly visible away from the field.
While he has clearly been enjoying himself socially – his father told Canal+ on Sunday that the player "loves everything about Paris" – he has continued to excel on the field.
(1) (Reply)
Cristiano Ronaldo joins Rafael Nadal in the Tatel restaurants co-ownership / Floyd Mayweather Victors again as he stop Conor McGregor in 10th Round of 'The Money Fight' / Finally!! Nigerian Government Congratulates Anthony Joshua On Victory /
Viewing this topic: 1 guest viewing this topic
(
Go Up
)
Heroslodge - Copyright © 2016 Emmanuel Worthwhile. All rights reserved. Follow Heroslodge on Facebook
Disclaimer: Every Heroslodge member is solely responsible for anything that he/she posts or uploads on Heroslodge.